Welcome back to the bliggity bloggity folks! I'm excited to share my recent session for, like, a LOT of reasons. Let me count the ways.
These two are good friends of mine so naturally, I'm pretty stoked about them getting married.

LOOK HOW CUTE THEY ARE! CAN YOU EVEN HANDLE IT? NO? NEITHER CAN I!

We spent an ENTIRE day in Blowing Rock in the cold and rain and we did not just generate gorgeous photos. We had an ADVENTURE and this has permanently changed my outlook on how engagement sessions with me are going to go for the rest of forever. Shout out to the couples who embrace the wind and rain and everything in between.
Taylor and Caleb, we are down to like THIRTY TWO DAYS. Your wedding is going to be fantastic and crazy and feature exactly the right amount of Disney songs and I honestly can't wait. Excuse me while I jump up and down for the next MONTH.
xo,
ariana
We started this session in downtown Blowing Rock, where we just getting the first few drops of rain. So we found a slightly covered alleyway and got comfortable. It took like half a second to get these two giggling in front of the camera (granted, they're both silly and we're friends so that wasn't especially hard.)
Next stop, the Pathway of Perfection, featuring rain drops and green leaves and foggy backgrounds surrounding us into our own little breathtaking bubble.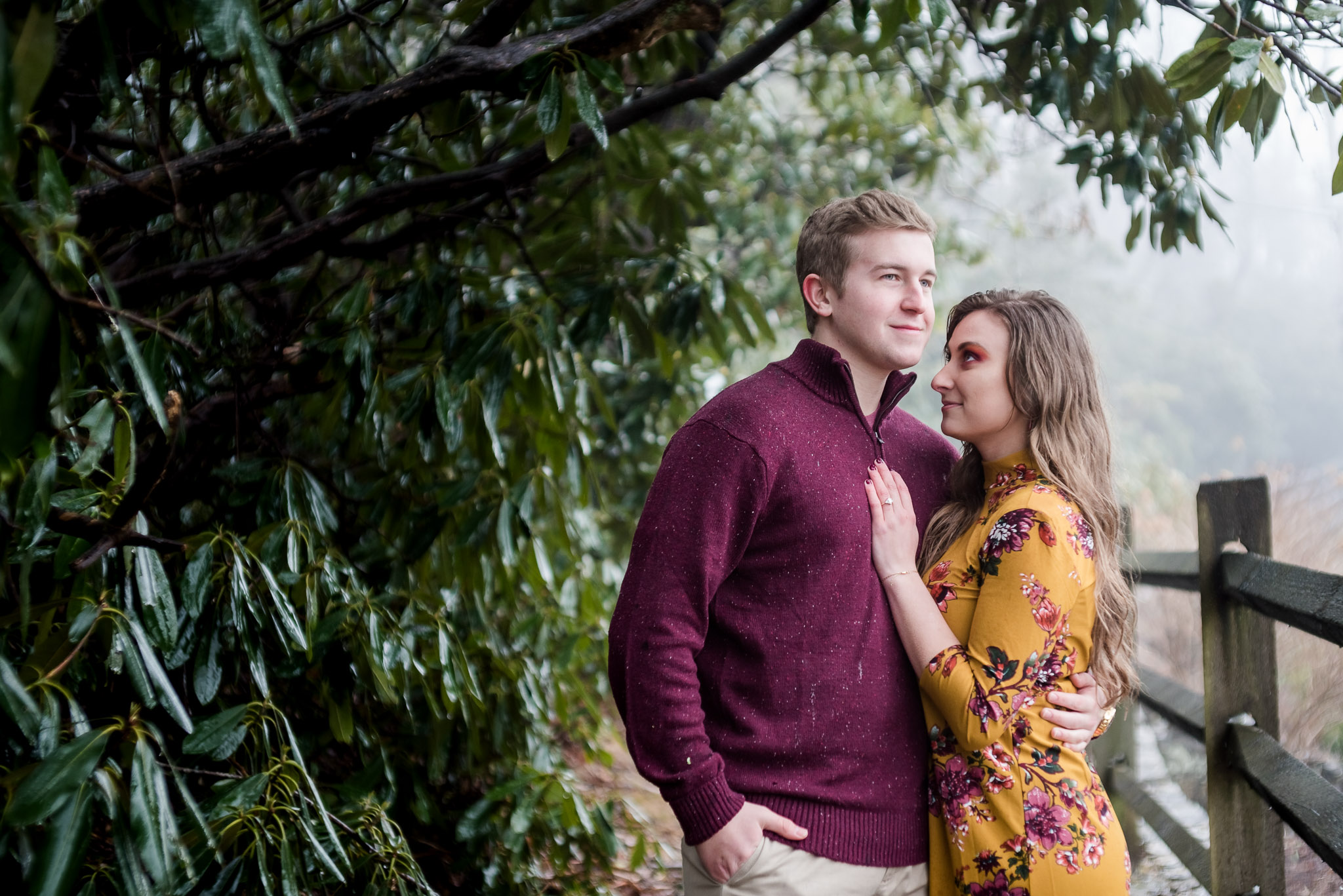 I look at you and I'm home.
Cue the outfit change and a desperate need for coffee.
We stopped at Camp Coffee to warm up, and then we found this cool neon light and a comfy chair and had some cuddly fun.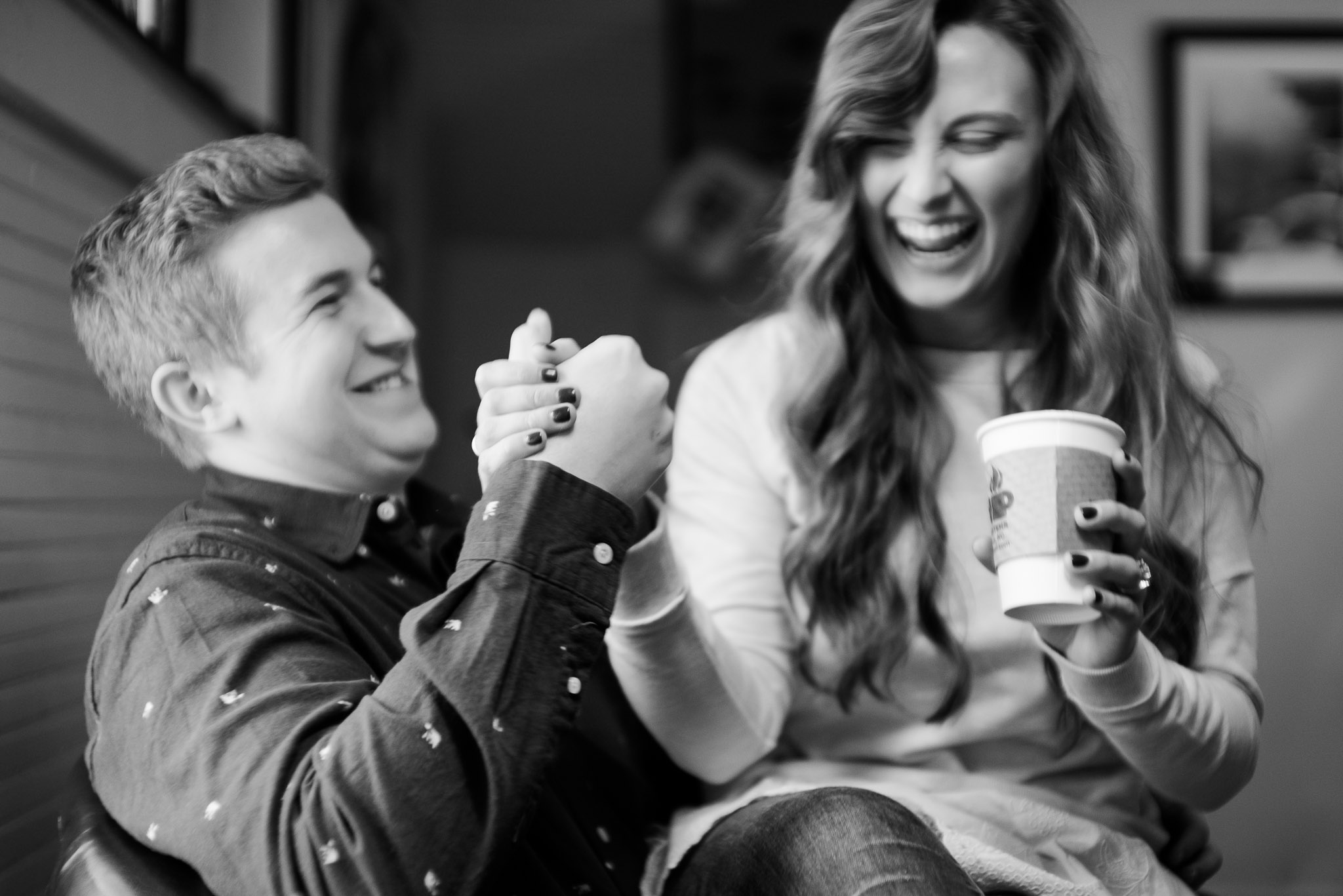 "You are my greatest adventure."
I may have once dreamed of a foggy session reminiscent of Pride & Prejudice, but I never actually thought the weather would align for such perfection… AND THEN IT DID. I'm still smitten with these moments.